Deluxe String Alignment Kit
Regular price

$73.95 USD

Sale price

$69.95 USD

Unit price

per
With this kit and some inexpensive tubing from your local hardware store, you'll be able to measure toe and thrust angle on almost any car at home. Plastic parts are 3D printed from extremely durable plastic, and feature an updated design to allow a wider range of tubing diameters to be used without affecting accuracy.
What makes our 3D printed parts different? It starts with our material—rather than using PLA or PETG plastic like most consumer printers, we print every kit with temperature resistant ABS plastic in our signature orange color. With similar chemistry to what you'll find under the hood of modern cars, this material won't melt, bend or crack when subjected to life at the race track. Everything is covered by the Caliper Garage Guarantee. 
Better plastic requires a better 3D printer, and we make every kit on an industrial machine from Fusion3 Design. It's the size of a refrigerator and cost more than our race car, but the results are worth it.
What's Included:
Four universal vehicle hooks to hang the alignment tool from your car.

Eight connection blocks to connect the alignment pipes.

Six tubing pads to protect your paint.

40' of high-quality brightly colored alignment string.

Two plumb bobs to keep the string taught.

An extremely accurate alignment ruler.

20 thumb screws to secure your tubing. 

Complete instructions explaining how to measure your car's alignment.
What Else is Required to Measure Toe and Thrust Angle:
Tubing with an outer diameter up to 3/4" (1/2" EMT conduit works well, and we recommend three eight-foot pieces).
Please note that you'll still need a camber gauge to measure camber.
Like all 3D-printed parts, these kits are not perfect cosmetically. We focus on strength instead of a perfect appearance, so layer lines and minor imperfections will be visible.
Share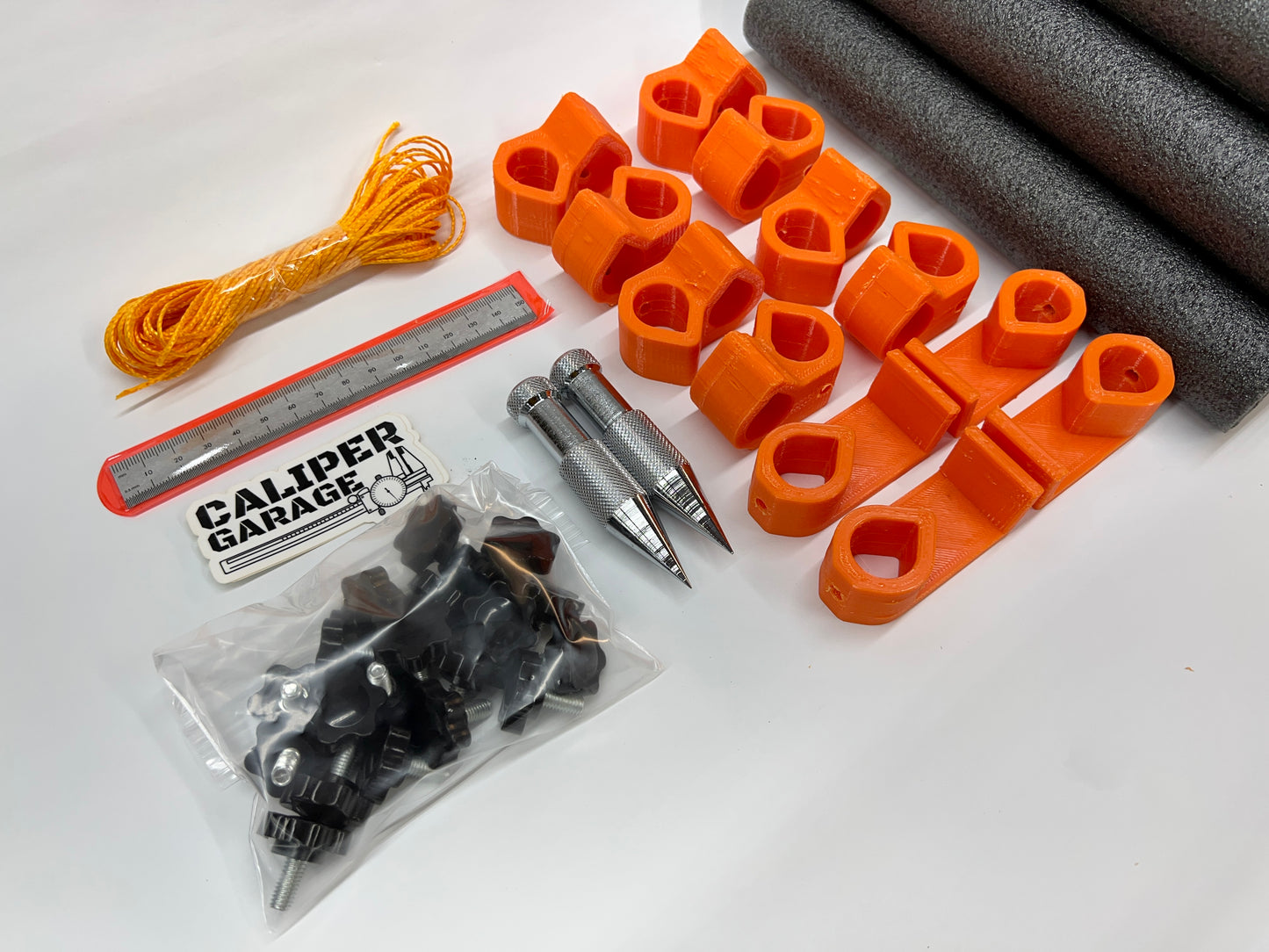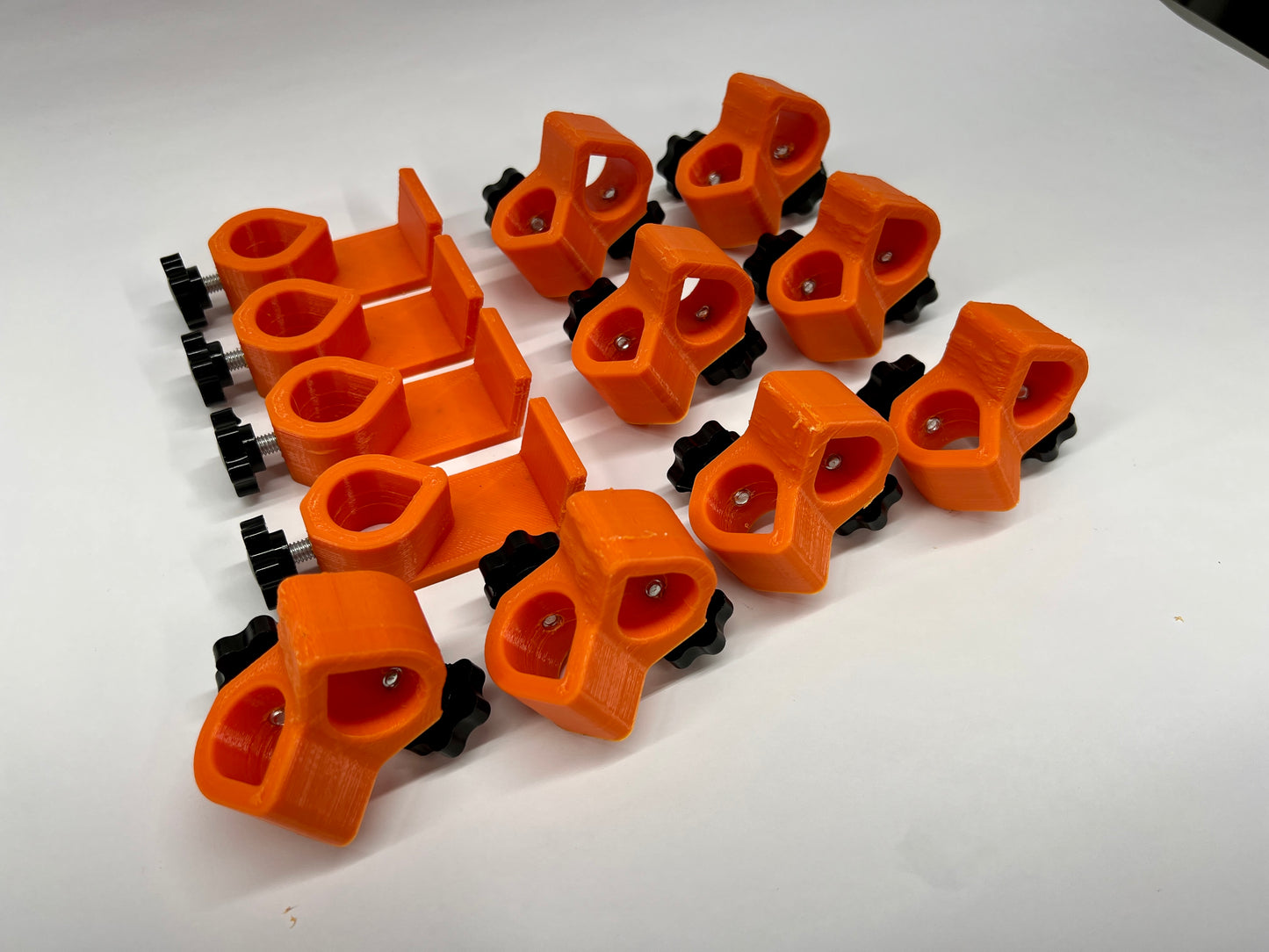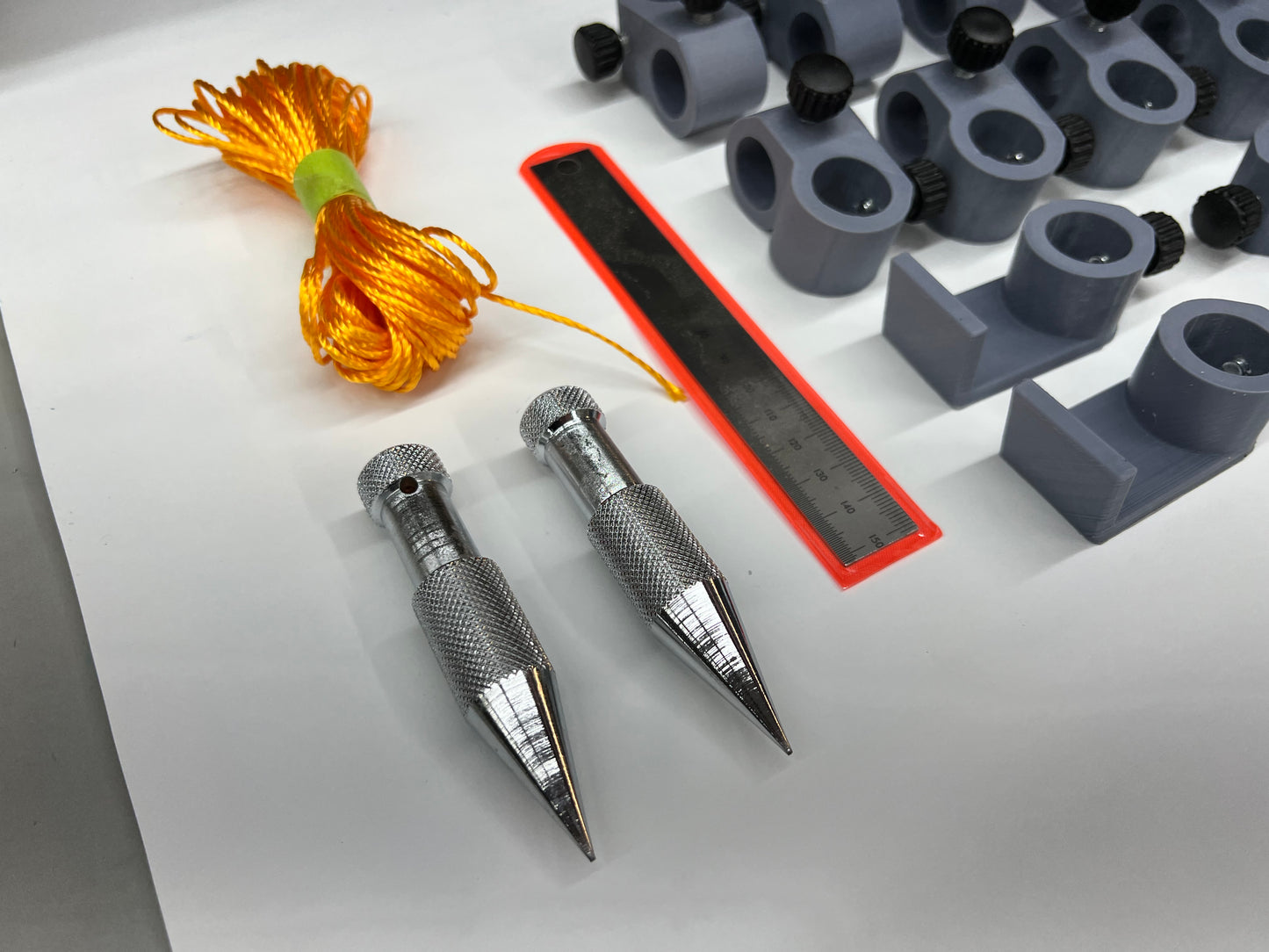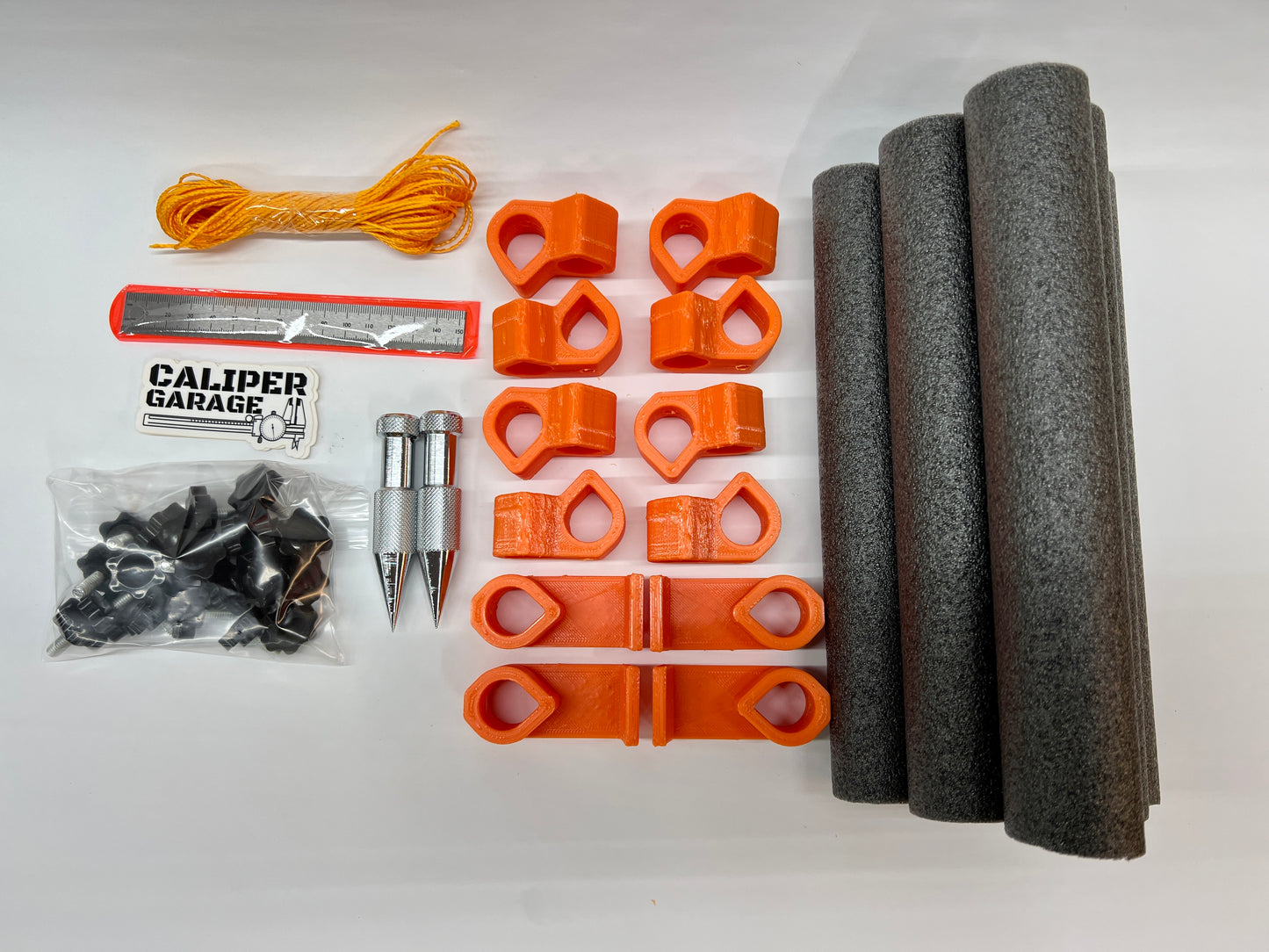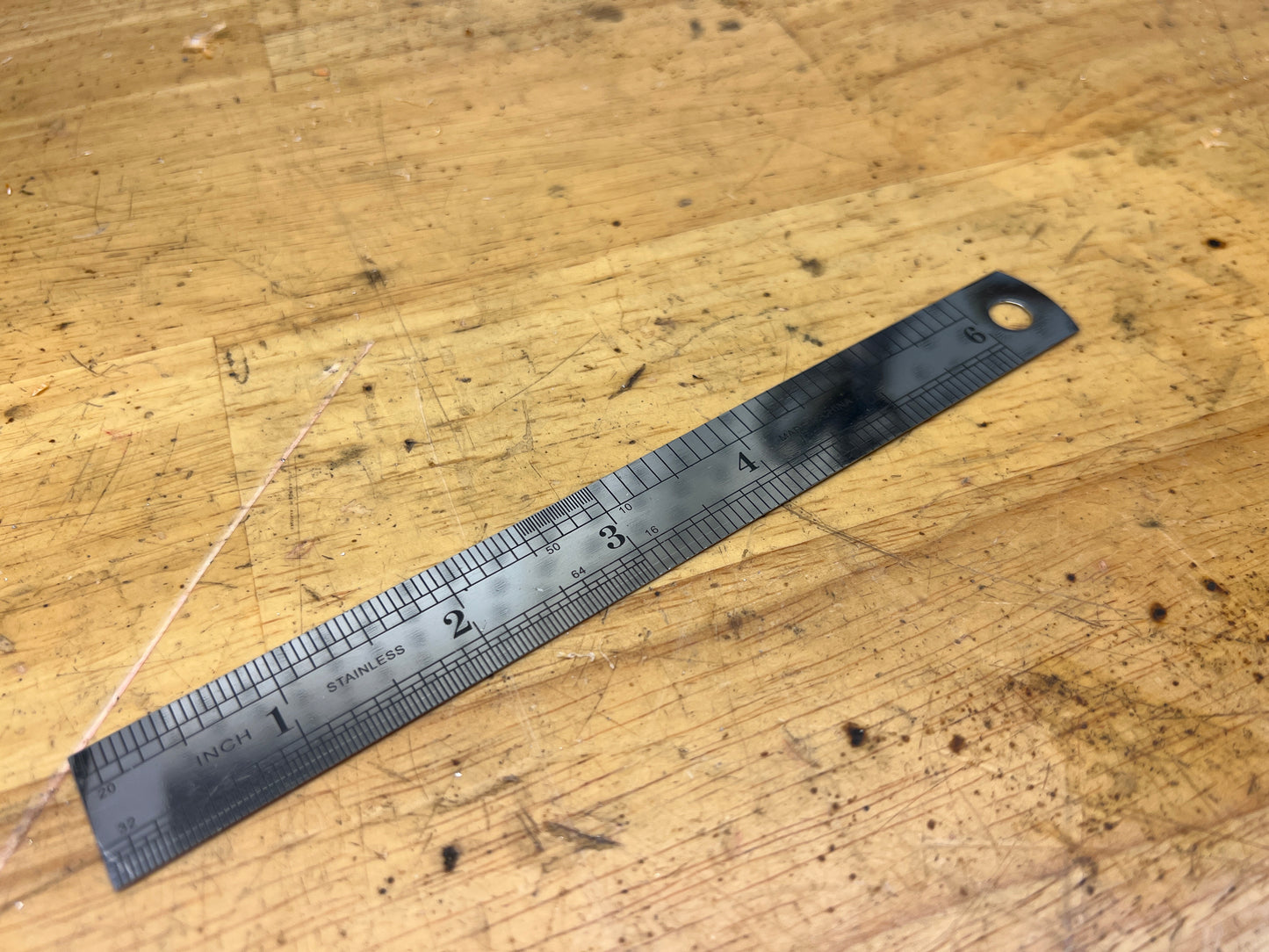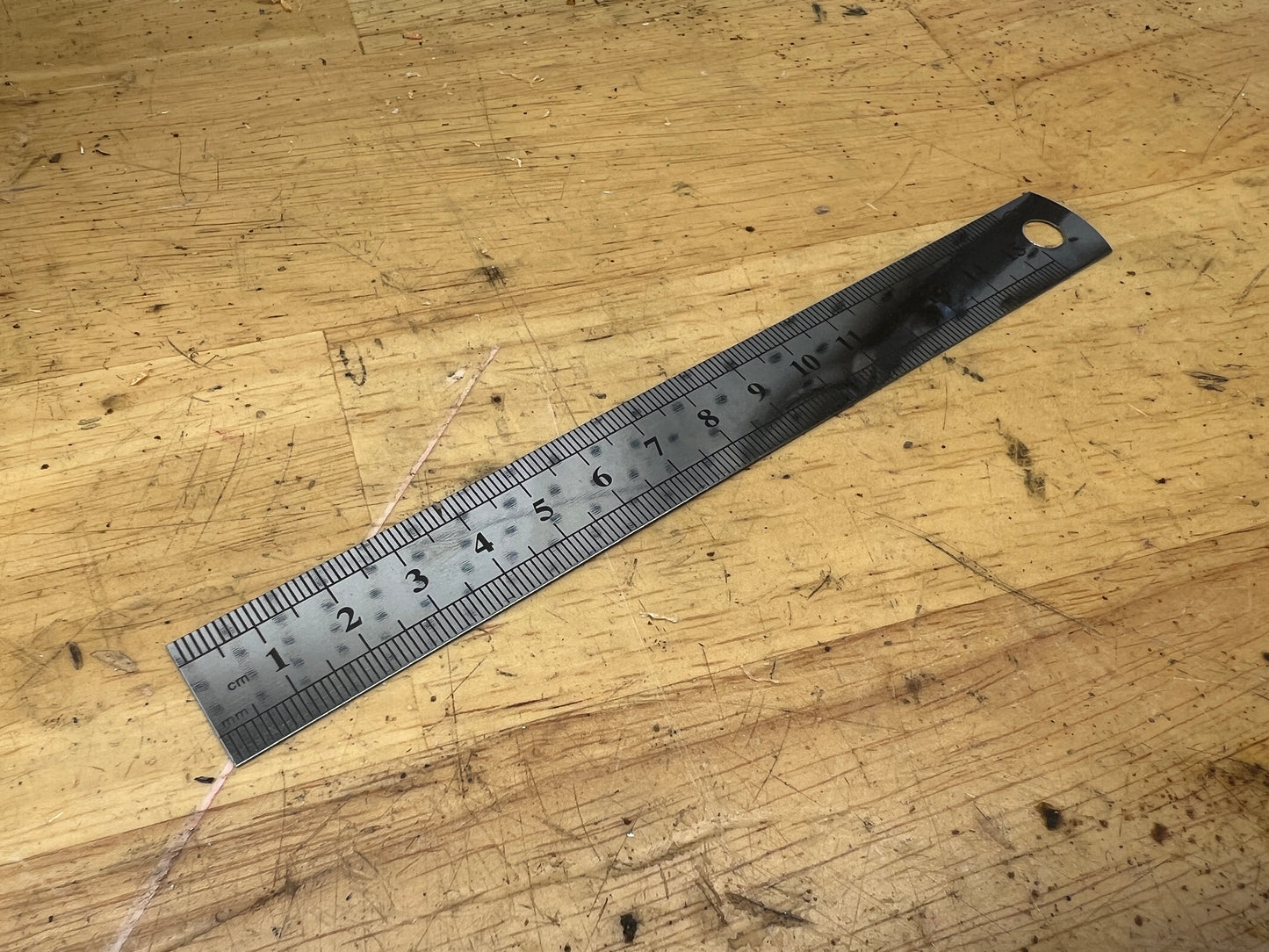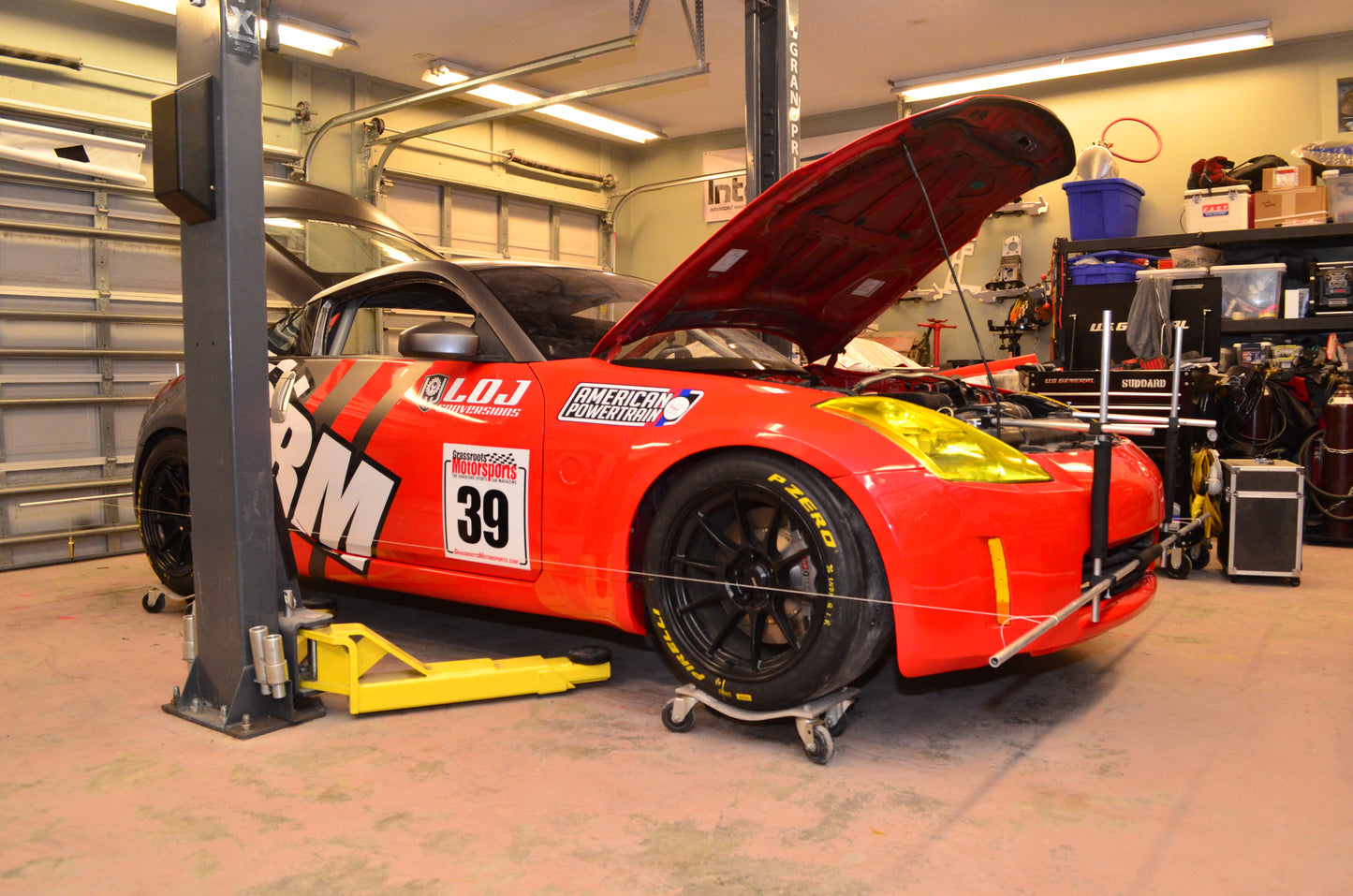 Affordable and easy to use
I like this product, it's convenient and easy to carry anywhere....can't wait for Caliper Garage to release the next product
Peace from MALAYSIA✌️🔥
Incredible value.
I'm so glad I came across this. It's an incredible product for the money.
It's alright
This is a good tool for the at home DIY'er. It's not great as a frequent user or shop owner. The pieces don't have a good finish on them, but they are very functional. It's a slow and fiddly process and just takes way to long to do for anything other than the occasional use. That said, I was able to achieve good results on my personal vehicle.
Huge upgrade from jack stands method
I have used the jack stands and string method to align my car a few times, and this setup easily cut the time to get setup by more than half. I used 1/2in EMT, but after I cut the EMT to length, I placed marks at 1" each all the way down the tubes. This means when I put the assembled kit on the car, I simply place my string at the same marks on each tube. Then I slide the tube so the spacing from the string is equal on each side of the hub. Since I've marked the tube and my string is in the same marks on each one, my string box is square. I also put caps on the ends of the tubes to help prevent damaging the car in case I hit it. I'm using the Tenhulzen 2 wheel alignment kit for Caster/Camber, and this setup for toe. This gives me a full alignment solution in my home garage for ~$300 and I'm very happy with it.
The kit is very good quality. I purchased the ABS kit, and in my opinion it's plenty strong enough. If you're looking for something to align your car yourself, and are unwilling to spend the $500+ for the competitor kits, give this one a go.
Use 1/2 electrical conduit
I search all over and finally found 1/2"conduit was cheap and worked well.