Basic String Alignment Kit
Regular price

$49.95 USD

Sale price

$49.95 USD

Unit price

per
With this kit and some inexpensive tubing from your local hardware store, you'll be able to measure toe and thrust angle on almost any car at home. Plastic parts are 3D printed from extremely durable plastic, and feature an updated design to allow a wider range of tubing diameters to be used without affecting accuracy.

What makes our 3D printed parts different? It starts with our material—rather than using PLA or PETG plastic like most consumer printers, we print every kit with temperature resistant ABS plastic in our signature orange color. With similar chemistry to what you'll find under the hood of modern cars, this material won't melt, bend or crack when subjected to life at the race track. Everything is covered by the Caliper Garage Guarantee. 
Better plastic requires a better 3D printer, and we make every kit on an industrial machine from Fusion3 Design. It's the size of a refrigerator and cost more than our race car, but the results are worth it.
What's Included:
Four universal vehicle hooks to hang the alignment tool from your car.

Eight connection blocks to connect the alignment pipes.

Six tubing pads to protect your paint.

20 thumb screws to secure your tubing.

Complete instructions explaining how to measure your car's alignment. 
What Else is Required to Measure Toe and Thrust Angle:
We also offer our Deluxe String Alignment Kit, which includes everything necessary except tubing. 
Please note that you'll still need a camber gauge to measure camber.
Like all 3D-printed parts, these kits are not perfect cosmetically. We focus on strength instead of a perfect appearance, so layer lines and minor imperfections will be visible.
Share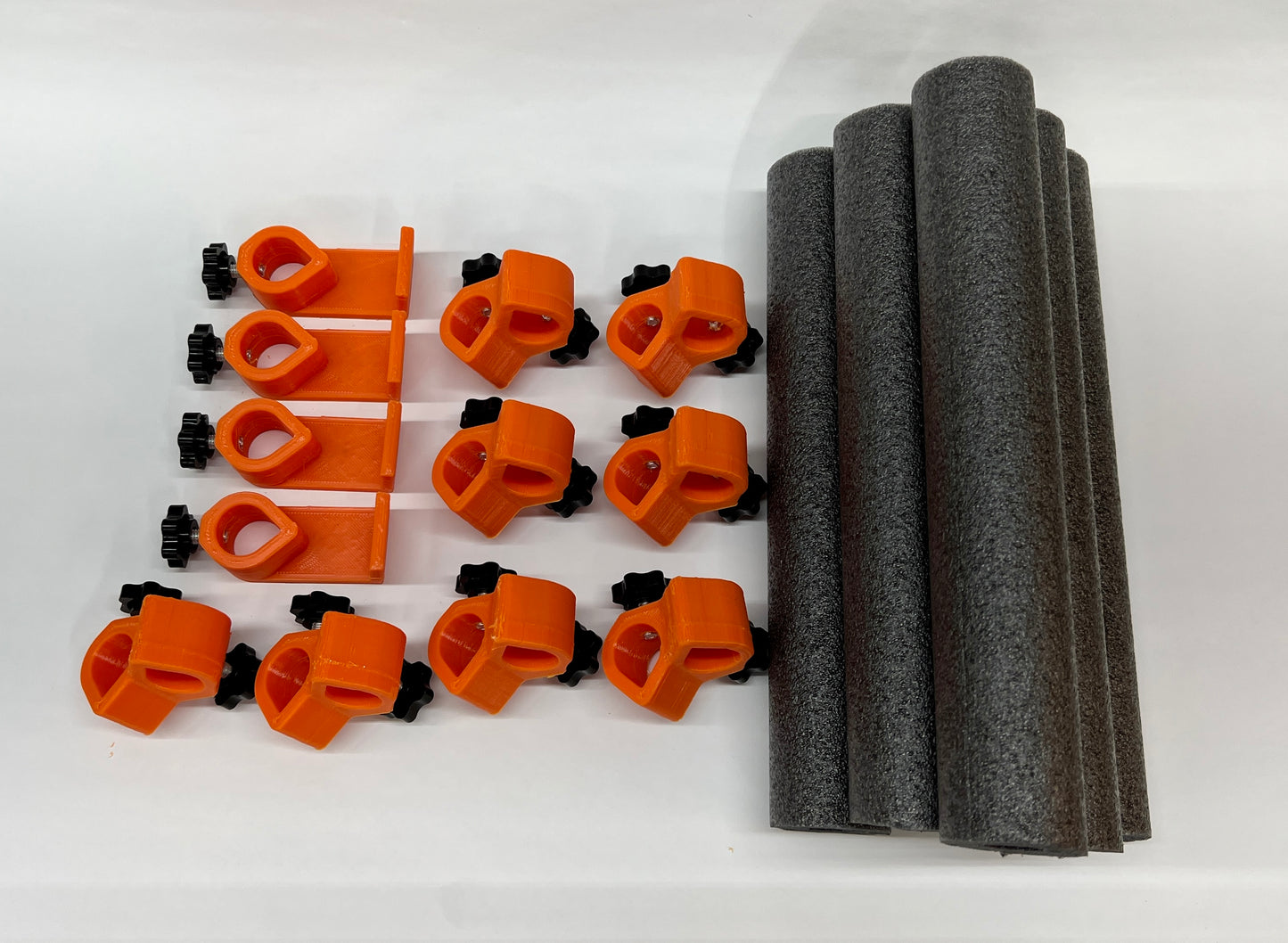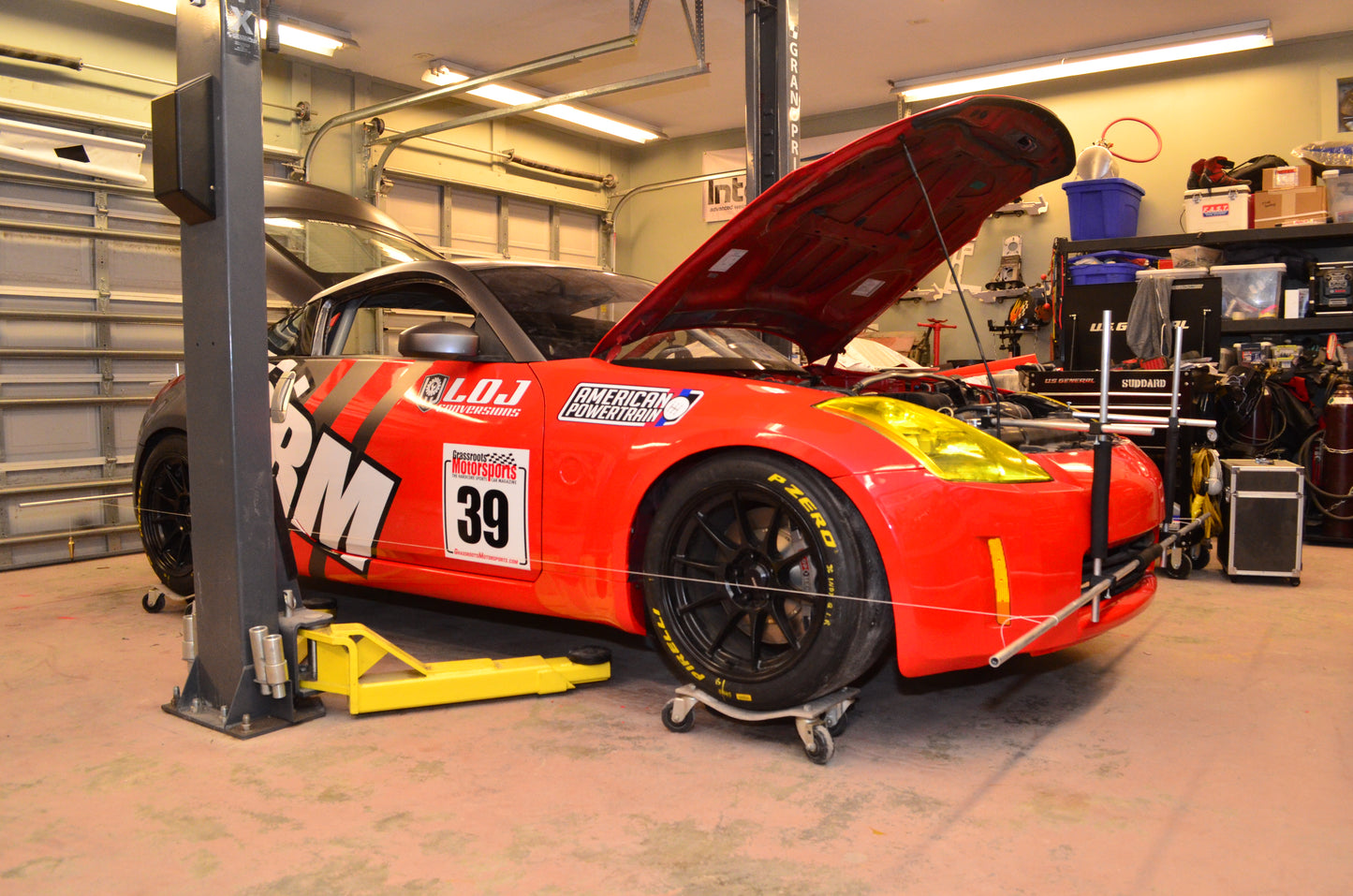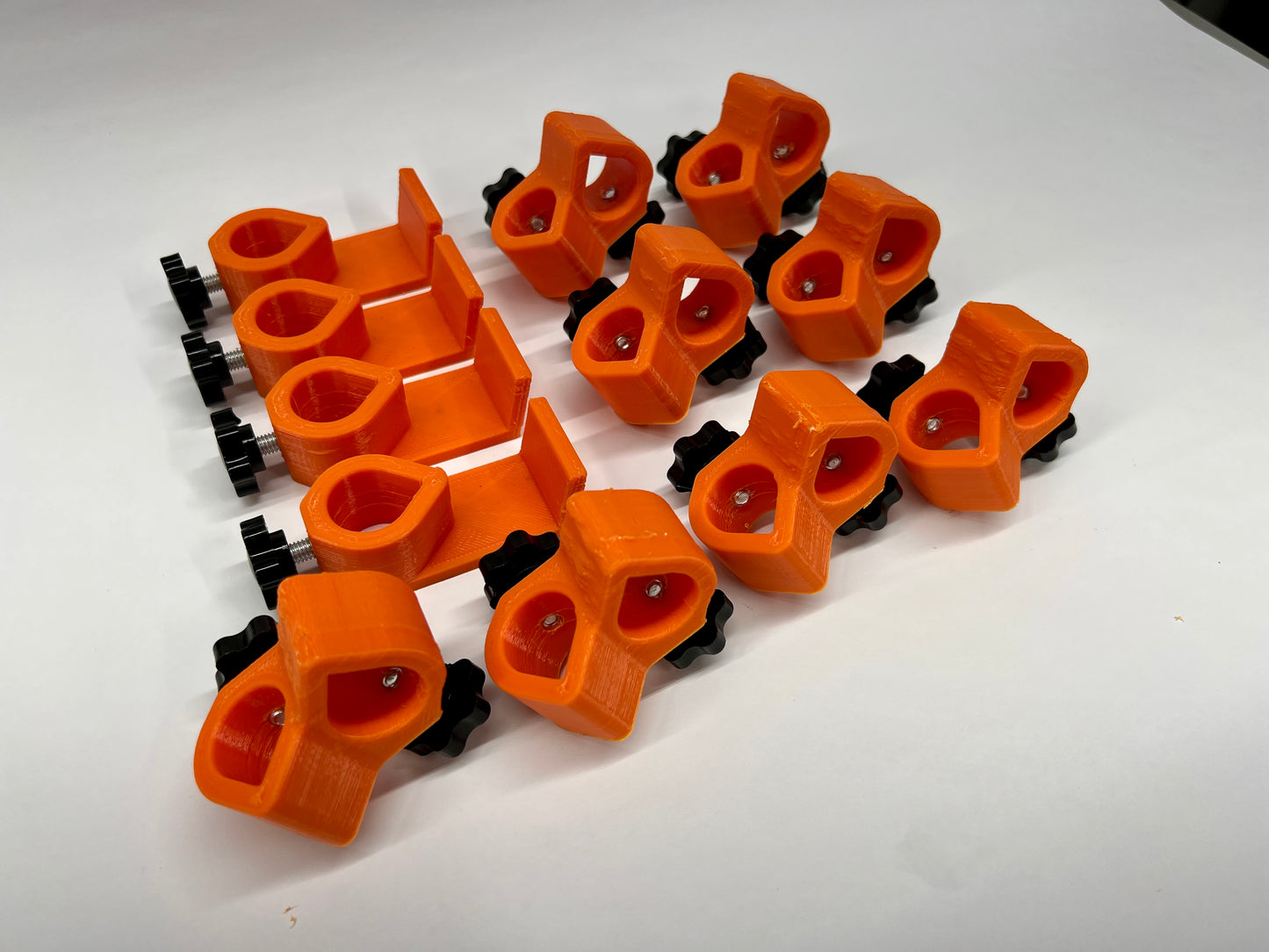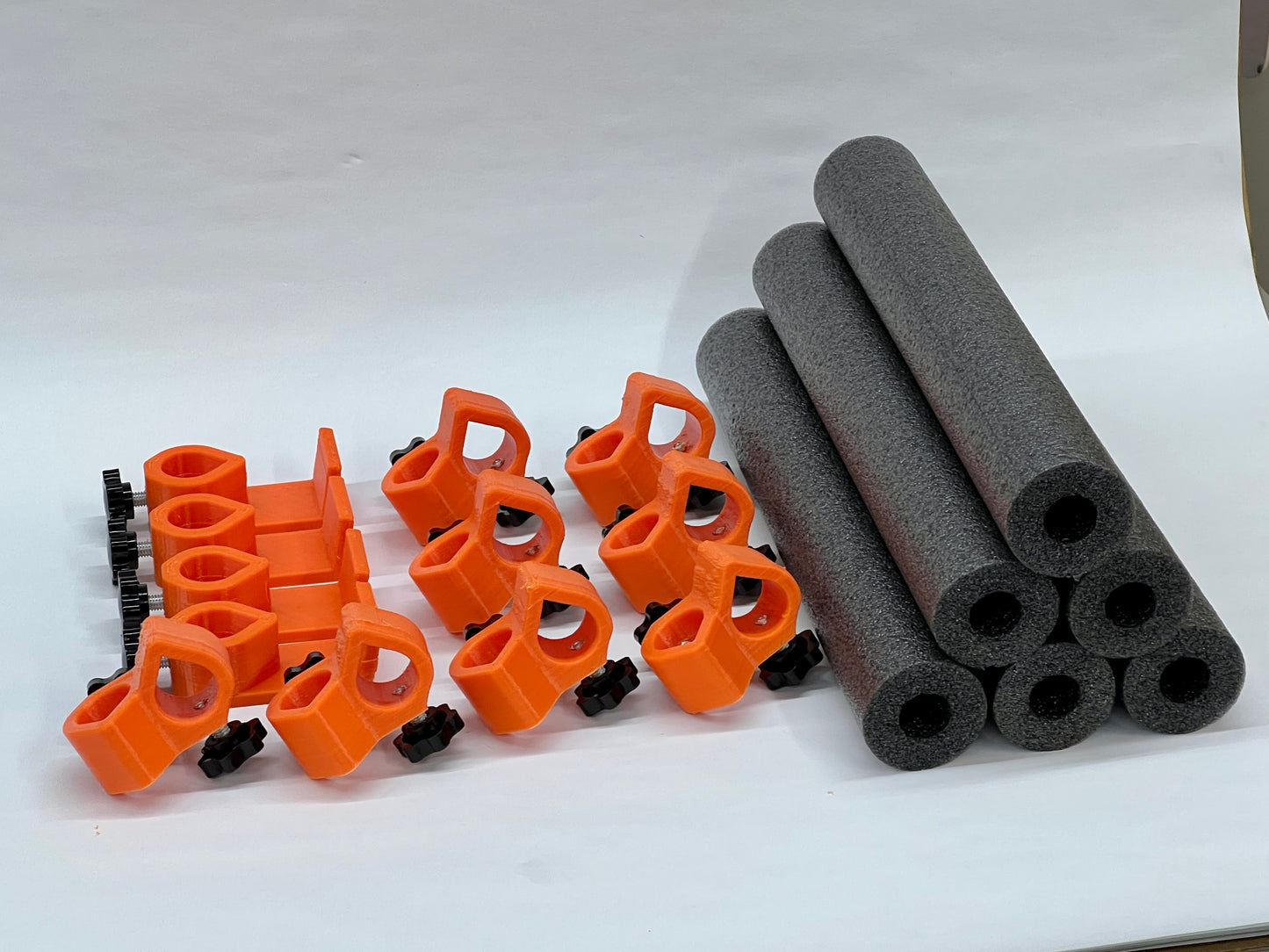 Great deal and great support
I haven't used it yet, but it appears to be adequate to do the job. I've used one of the $500 sets and thought they were overkill for most people, but they never offered a budget set. I was working on a setup that held the cross bars on jack stands when I saw this kit mentioned in Grassroots Motorsports. Having the rig connected to the car is a huge plus as you can roll the car to relax things after making an adjustment and not have to reset the strings. I made a camber gauge with a cheap HF level and a digital angle gauge to go with the strings.
Maybe the best part of my experience so far has been the customer support. I don't live near a city, so getting the right diameter tubes was a challenge. I contacted Caliper Garage and suggested making a set based on using 1/2" electrical conduit (0.706" OD), very cheap and widely available. A week later they had made one and it was on the way! Unreal.